Prevalence of Anti-Cardiolipin Antibodies IgG and IgM in Young Myocardial Infarction Patients
Abstract
Objective:  To assess the frequency of anti- cardiolipin antibodies IgG and IgM among young patients with myocardial infection (MI), determining the APLS earlier prevents the formation of thrombosis and risk of MI in future.
Methodology: This cross-sectional study was done on 486 patients at the department of cardiology LUMHS. diagnosed patients of MI aged 25-50 years and both genders were enrolled for the study. A 6.8cc blood was drawn after an aseptic method and anti-cardiolipin antibodies were determined by Roche 501 modular analyzer. All data were collected via study proforma and analyzed in Microsoft Excel 2021 & SPSS 21.0.
Results: A total of 486 patients of MI were studied, their mean age was 40.2±5.17 years and an average APTT was 37.67+7.81. According to the frequency of positive anti-cardiolipin antibodies, 8.4% were Anti-cardiolipin IgM positive with average antibodies as 3.04+3.97 MPLU/ml. Average of anticardiolipin IgG antibodies was 3.41+2.21 GPLU/ml and only 6.37% of cases were positive and rest of 93.63% were negative. Frequency of anticardiolipin IgM & IgG were statistically significant according to age different age groups (p=<0.05).
Conclusion: Frequency of anti-cardiolipin antibodies IgG and IgM were observed to be the 6.37% and 8.4% respectively. Among young patients with myocardial infection. Early screening and treatment of these antibodies may prevent vascular thrombosis and MI in the future of the young population.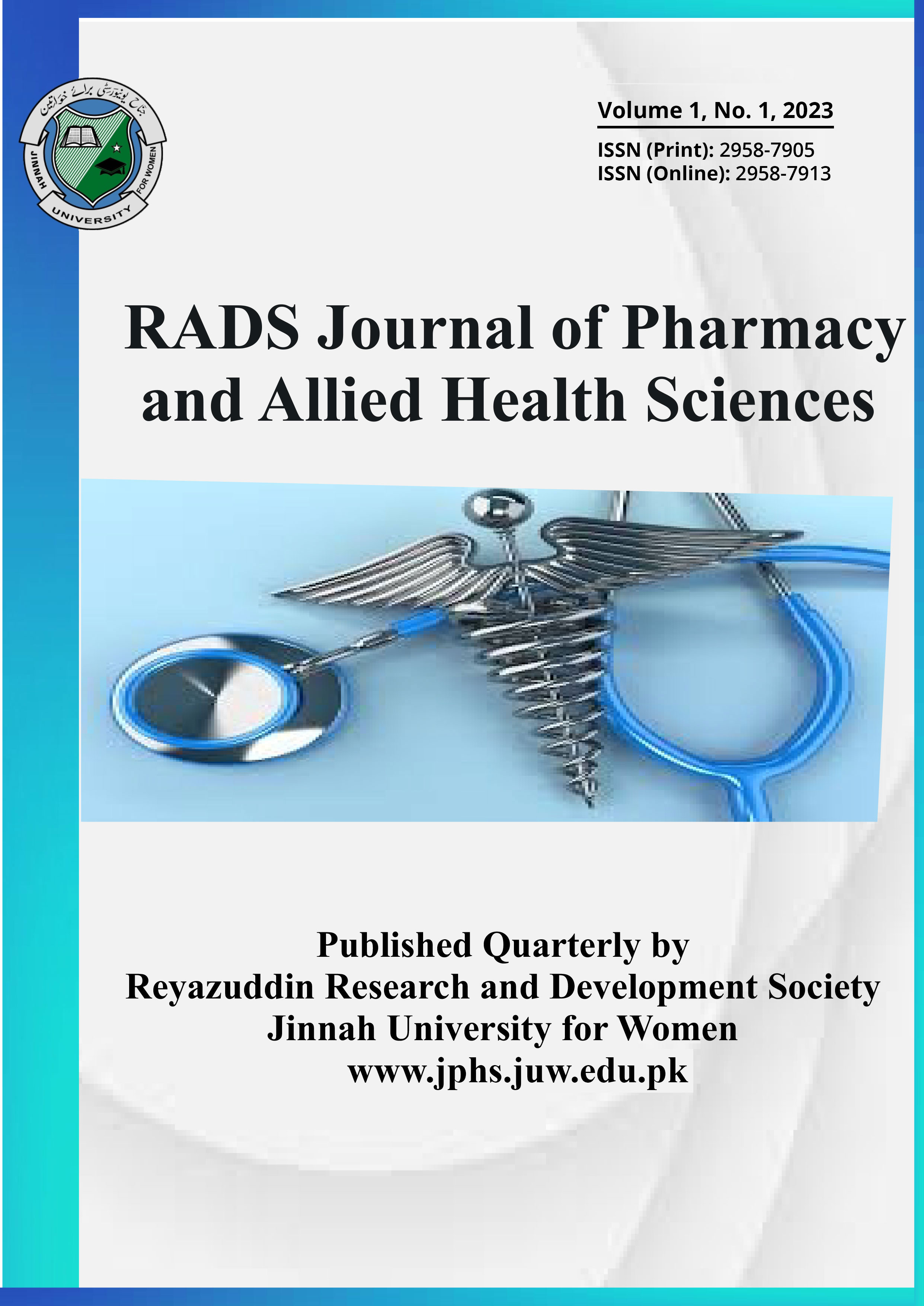 Downloads